Flow of recycling
As a dealer dealing with iron sources for casting and steel making, the main business is total recycling of metals including waste (cutting, compression, processing, processing), and industrial waste (for the future) We are engaged in research and development of recycling of waste plastics, waste glass, etc., research and development of effective use, and business dealing with a wide variety of products including sales of pig iron, aluminum die casting, copper, tin and so on.
We analyze, sort, process all iron sources (iron scrap) and recycle most suitable for the material
Collection
I collect iron sources.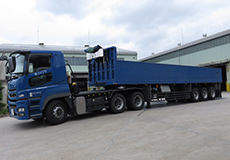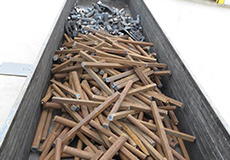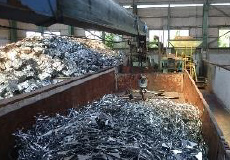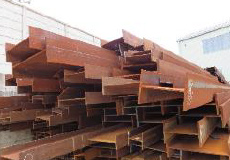 Analysis
The analysis of metal is based on the type of iron and the components are measured by each analyzer.
Sorting
We sort according to application from shape, color, thickness.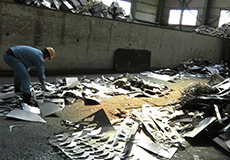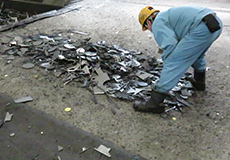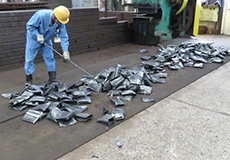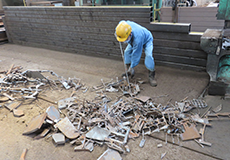 Processing
Human power. Machine power. Power of fire. We make products from each processing method.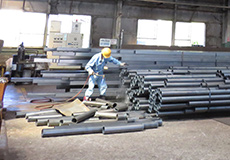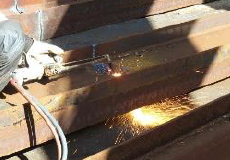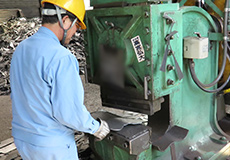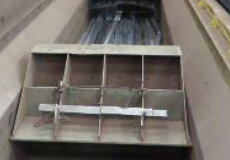 Dismantling
Dismantle the unusable engine, add value, and reuse it for casting and other iron sources.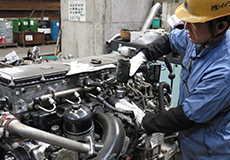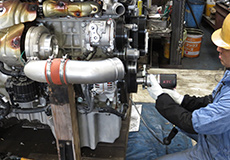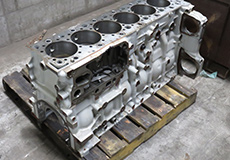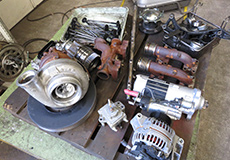 Transportation
Delivered to customers with quality and safety first.